Chipotle
Monday, January 26, 2009
I hung out with my boyfriend Saturday night. We both were extremely hungry and when a person's hungry, they crave for whatever their in the mood for. So, my boyfriend and I headed off to Chipotle and got steak burritos and chips salsa & guacamole. Afterwards we were craving for lemon berry slushes at sonics and my butt who enjoys mozzarella sticks, (esp. from sonics) got some on the side. As for my boyfriend, he was also craving Jalapeno poppers at Jack in the box therefore we made more than two stops which was kind of a hassle but that's what we wanted at that moment. Then we finally headed to his house to enjoy our meal.. Here are the pictures :D
Yumm sonic's mozzarella sticks are bombing! can't forget the buttermilk ranch dipping.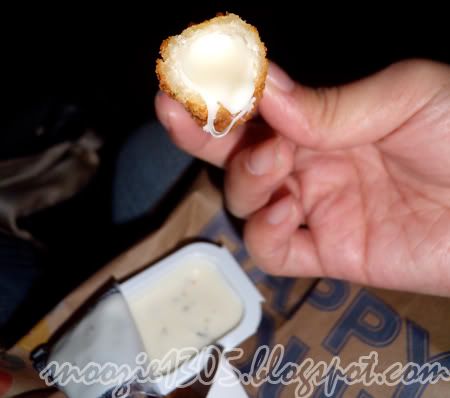 The stringy goodness.. mmmhh..
Look at that.. how can you compete?!
Lemon Berry Slush.. hella effin good.
The complete meal, excluding mozz sticks & Jalapeno poppers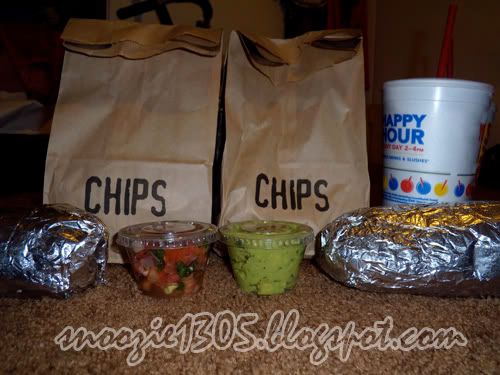 He's attacking that burrito like no other. hehe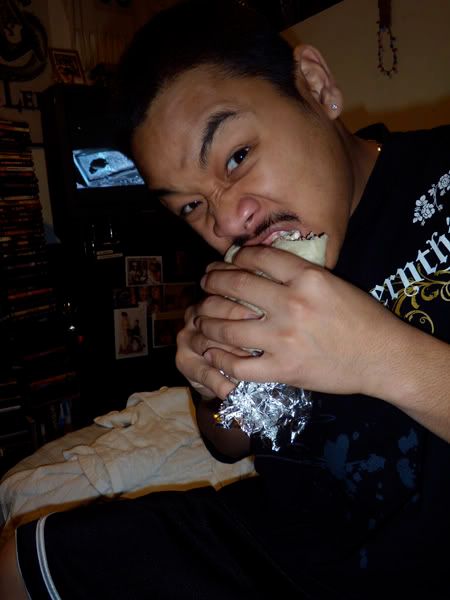 Steak burrito from chipotle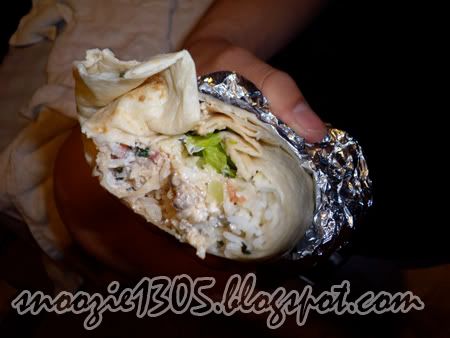 My burrito..
I adore their chips! esp with salsa and guac.
To end off the blog, i'll leave yall with my new house slippers from Target. My boyfriend picked it for me, the brand is Nick & Nara.