Finals are over!
Thursday, December 20, 2007
Yesterday was my last day of finals! YAY! i'm so excited for break! I hadn't had break in a long time! It feels so good to sleep in! Well yesterday It was my cousin in law Lina's b-day. She invited us[Maricris Cheska] to Macaroni Grill. It was great! I'll post up the pictures of what we ordered later. I also did a tutorial on the look I had yesterday. Then afterwards we went back to Maricris's house. It was pretty fun. Then Cheska & I left around 11 because she had school the next day. When I got home, I did another tutorial, because I promised Maricris I was going to. She asked me to do a Silver Blue & Black look. You can barely see the blue though. I wanted to redo it, but yeah.. Anyways I stayed up all night editing and uploading, and I didnt go to sleep until 3am. LOL, Then i slept in until 11:30! that sleep was the best sleep I ever had in YEARS! well here are the tuts I did! Enjoy.


PURPLE & BLUE LOOK
Face:
Bare Minerals [Medium]
Sheer Mystery Powder [Lighthearted] 183
Harmony blush 168
Fleurry blush 136
New Vegas MSF 187

Eyes:
Bare Study p/p 249
Plum Electric e/s 242
Fig 1 e/s 224
Big T e/s 213
Purple Haze e/s 213
Thunder e/s
Family Silver [light part] 213
Nocturnal e/s 224
Blacktrack Fluid Liner 266
Pewterpink glitter liner

Lips
Plum Mate lipglass pencil
Haughty lipstick
Honorable lipglass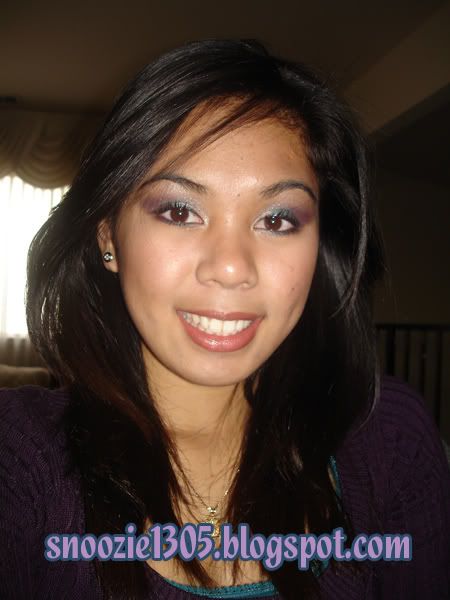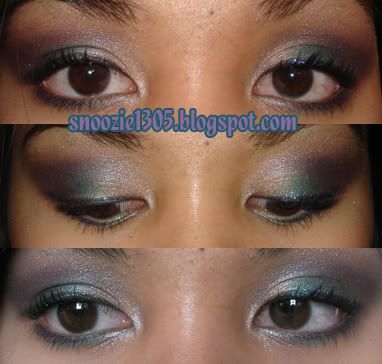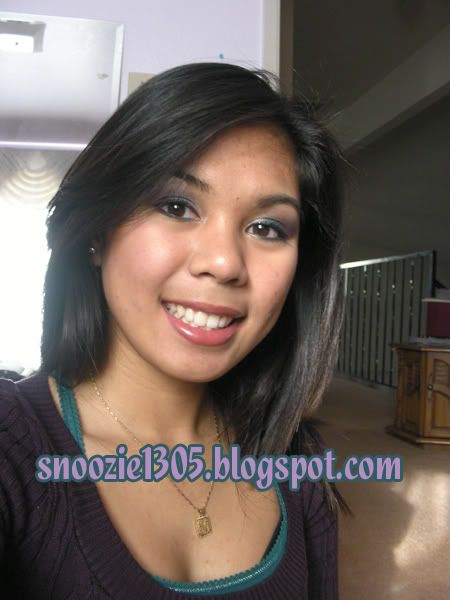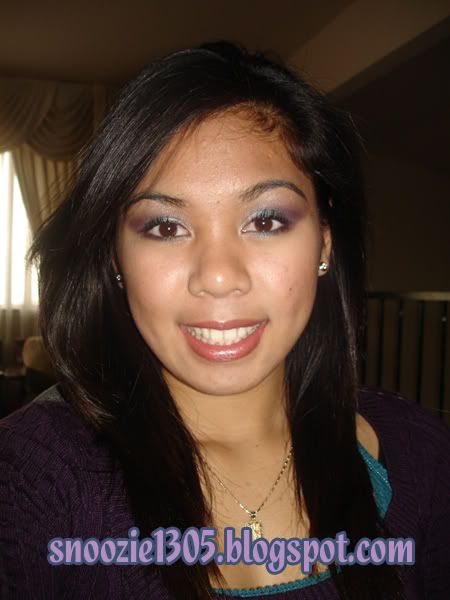 "Blue black silver smokey look"

Eyes:
Greenstroke p/p 242
Rondell e/s 213
Blue Storm e/s 213
Prussian e/s 213
Carbon e/s 224
Loreal Le kohl eyeliner
Macroviolet fluid liner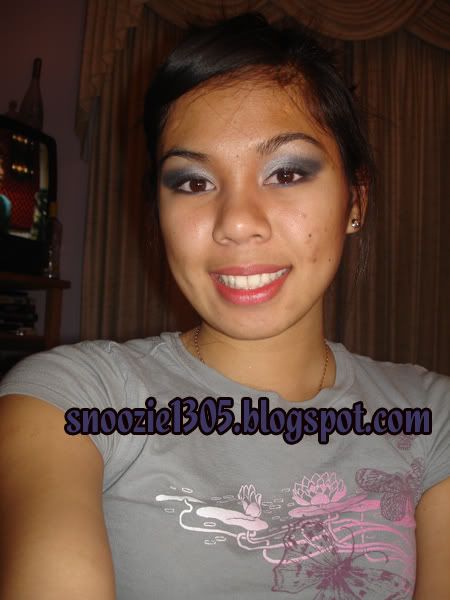 * If you guys have any requests', feel free to tell me, & I will be happy to try and do it for you!