ANNIVERSARY PICTURES!
Friday, January 04, 2008
When I first came in, he told me to close my eyes, because he had a surprise for me. I already knew it was something he made. Which means more because it comes from the heart! So he closed my eyes for me and walked me to my surprise. When he told me to open my eyes, I was soo happy. I really loved the collage of pictures he made for me! That's just the sweetest! He stayed up until 3 almost 4, trying to put it all together! That is just the sweetest thing anyone has ever given to me. Then we went to go take pictures. Usually we take pictures at this place called lee photography, but they were closed that day! ughh what a bummer, I was very disappointed. So we went to Pf studios. they were pretty good. But they really didnt take any full body shots of us. But the pictures turned out nice still. Then we went to the Elephant bar. It was good price for the both of us, considering that we had an appetizer a meal & desert! For the both of us it cost, $54 & something cents. Pretty good right? I had soo much fun! after we went to bestbuy to get a love movie to watch. Man.. It was such a great day, I couldnt have wanted it any other way! I love him very very soo soo much!

Here are the pictures!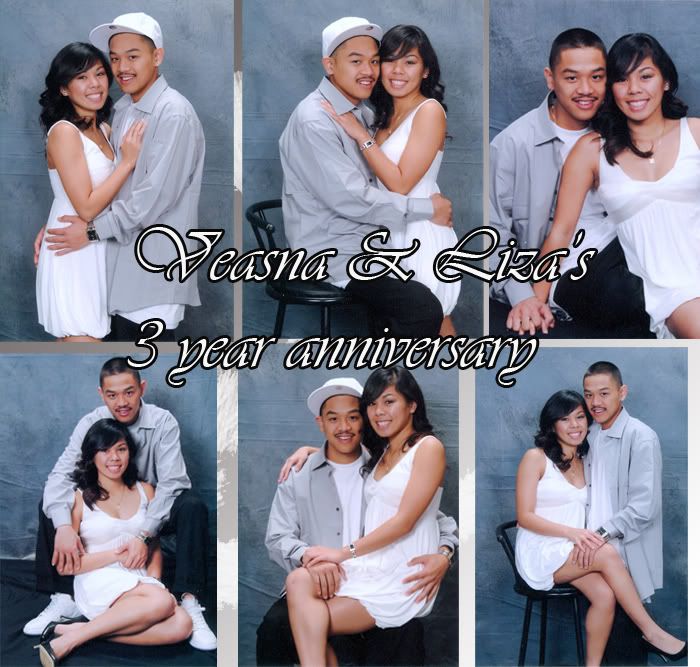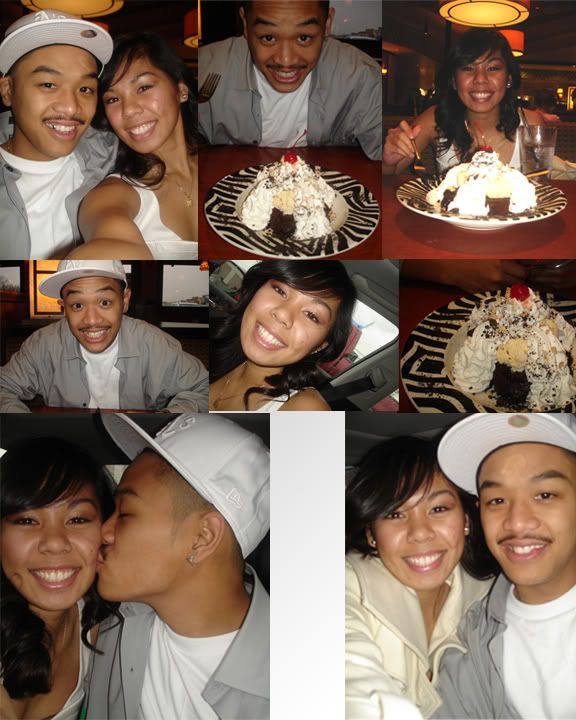 AWW THIS IS WHAT MY BABY MADE FOR MEE!! AINT IT JUST CUTE!